By Fred_News (self media writer)
Due to the rampant cases of enforced disappearances (ED) and extrajudicial killings (EJK) in the country, Amnesty Kenya launched a campaign for Kenyans to sign a petition online to enable the voice reach relevant authority.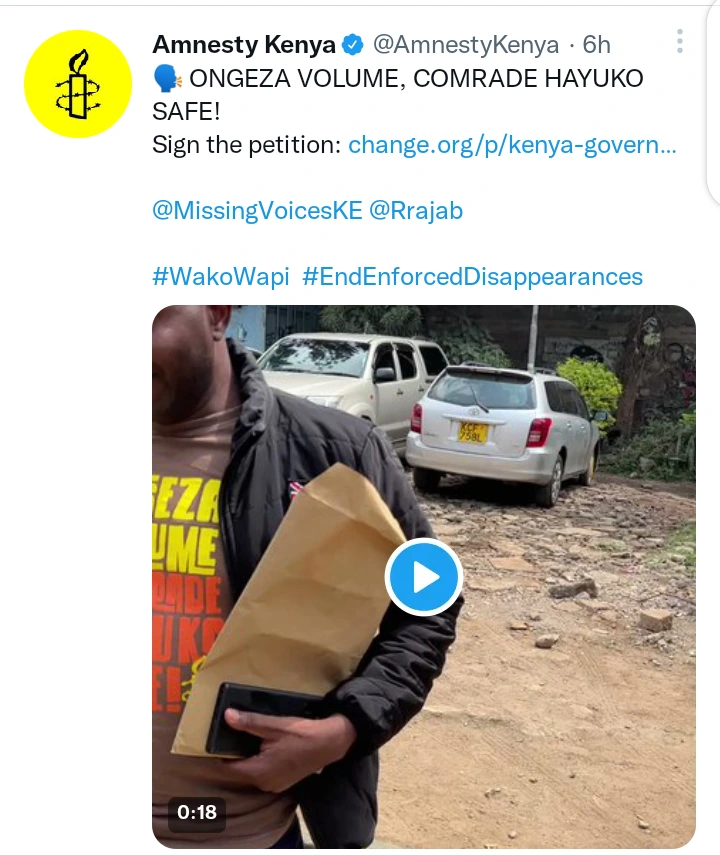 Amnesty Kenya is an undersigned civil society organization which serves as a resource of documentation of ED and EJKs to enhance fight for justice to victims.
In a tweet through their official twitter account, Amnesty Kenya shared a link to access and sign a petition that will enhance their voice reach many people, especially the authorities.
The petition mentioned above was started to the following seven vital decision makers: the kenyan government, Attorney General, Uhuru Kenyatta, the National Assembly, Parliament, , the National police service, and Kariuki Kihara.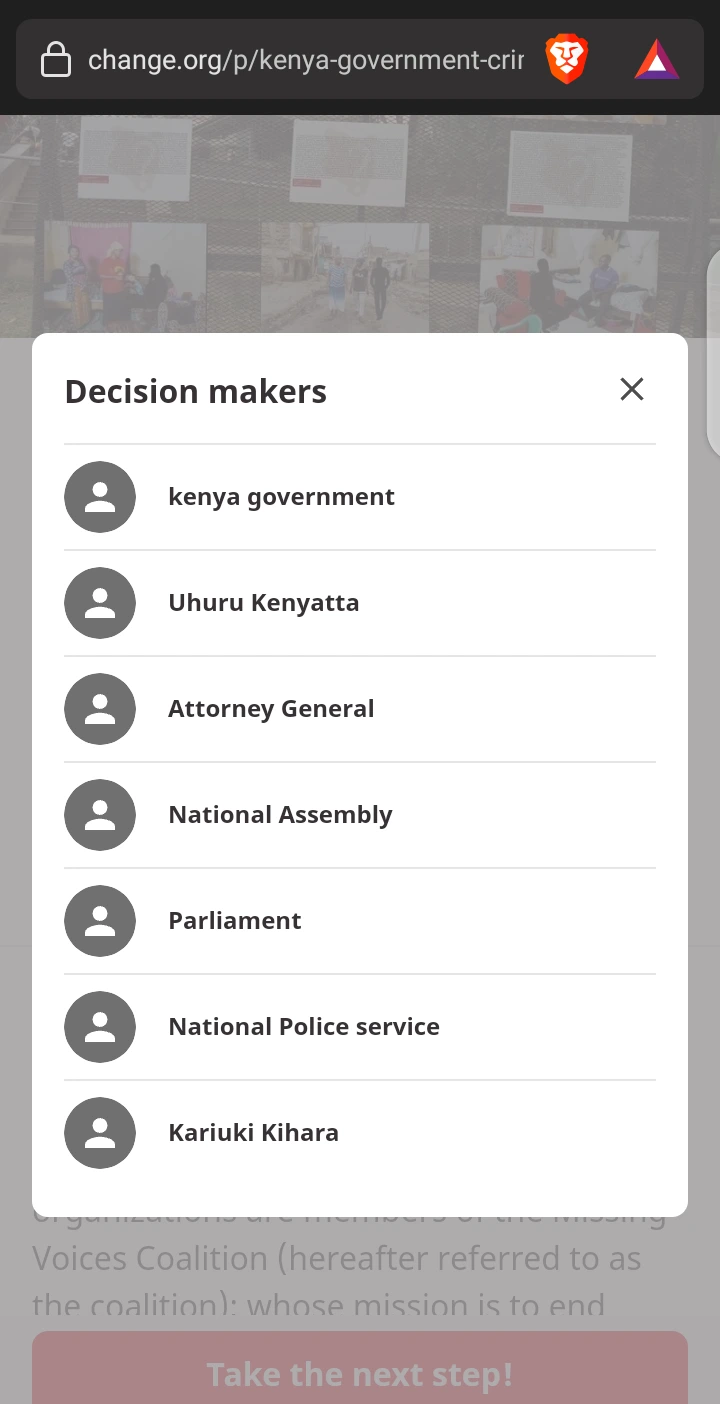 At the time of writing this article, 3888 people had already signed the petition out of the 5000 target.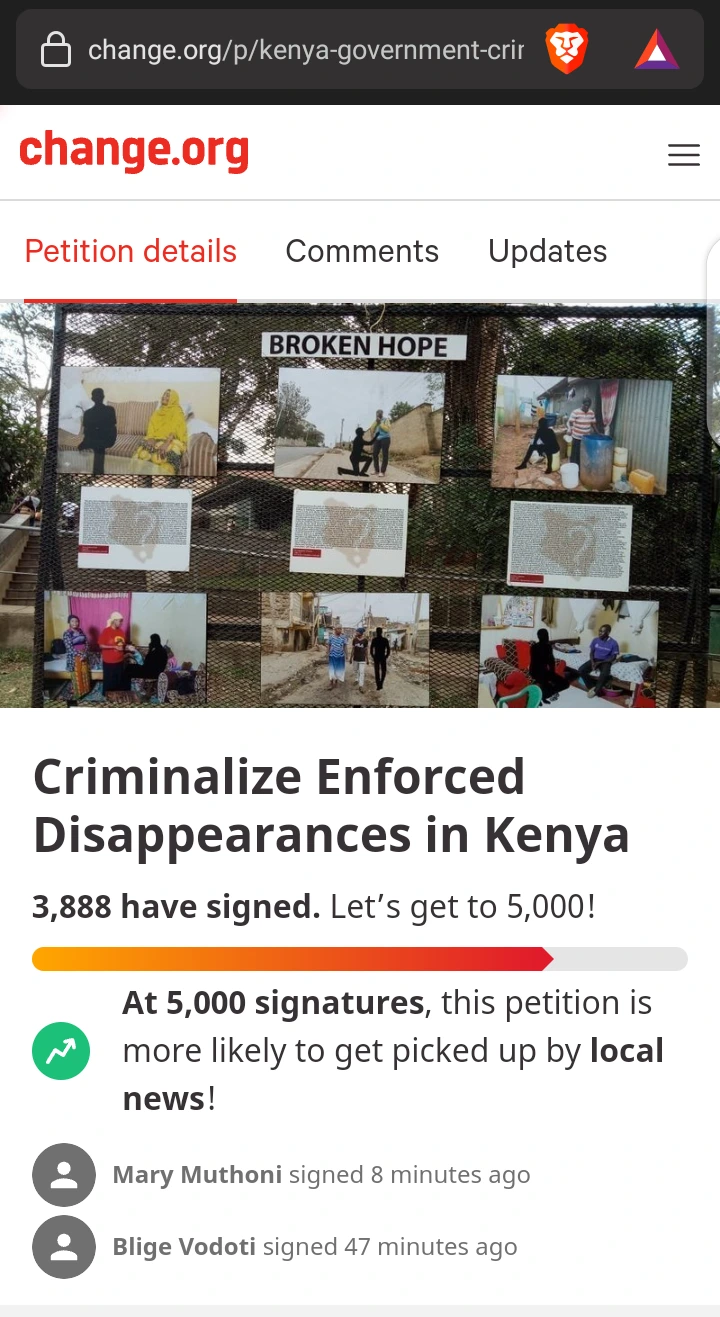 Kindly read more here or visit there website here to learn more.
How do you feel about the disappearances of many people in the country, and who later are found murdered in cold blood?
Whose responsibility is it to protect people from extrajudicial killings?